Post by sabine simone duchamps on Apr 23, 2014 21:12:39 GMT -5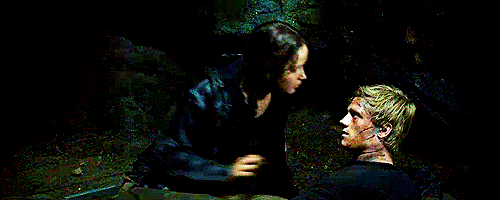 ____ ____ ____
Vallen Sixth Year
See that guy right there? That handsome gentleman of holy sex appeal? That is Amelia's Hogwarts beau. They met during their fifth year during the Triwizard Tournament and fell in love. Sadly, the end of the year came and they had to return to their original schools. Amelia and ____ attempted to do a long distance relationship while they could, but things got difficult and they broke up.
All until ____ had to move to France with his family, went out for a night with his new friends and saw Sabine DuChamps stripping on a stage. In his fury, ____ completely forgot that his exgirlfriend was a twin and stormed the stage to get her off it. The two fought, Sabine making ____ promise never to tell her sister about the profession.
At this point in the plot, ____ would be joining the school, reconnecting with Amelia and all of that adorable wonder of summer love <33
And who can resist the Peeta/Katniss love that we all have? More to that, there is a completed application for the last gentlemen who played this darling man under Seamus Vickers.
____ ____ Wilkes
Gryffindor Sixth Year
See this guy? This is Sabine's main ex-boyfriend. He was her first everything, and is who got her into alcohol and drugs. Secretly, she's still heartbroken over their breakup, even if their relationship was completely horrible and destructive. They would get high together, fight, throw stuff around, have high risk sex. All of it. Think "Love the Way you Lie" by Eminem ft. Rihanna. I was thinking that when Sabine transfers to Hogwarts to be closer with Jasper Wilkes (his older brother), he believes that it's a way for them to be together and plans to try to drag her back into the horrible relationship of sex, drugs, alcohol and all of that wonderful stuff!
His older brother would be Jasper Reginald Wilkes, so a lot of that family information can be found in his application. ALSO! Because Purr and I want this plot to get started, we will be offering 500 house points to any house as a reward! Yes ladies and gentlemen,
500
house points!
If you didn't know, the pb is Sam Claflin

Callie, Purr and I are awesome and we can both promise so much love for whoever takes these fine gentlemen for us!